The title is straight forward, and I am assuming that most of you already knew that product development, just like taking on any project/business is not easy. We at Feedweb Research have been working on improving our plugin day in and day out since the company opened less than a year ago. Have we succeeded in our product development?
There are times in which we feel we have succeeded, and there are times in which we feel are backs are against the wall. Time will only tell if we have done what is needed (expect to see a sleek new look to our widget very soon), but until then, these are few tips that have gotten us this far.
Security: Nothing is more important. How does it feel to wake up in the morning and see that in the middle of the night you had a black-out, or got hacked? In one word: Horrible. When designing the product and releasing updates there needs to be one thing always sitting at the front of your brain, and that is if there are any security issues. Honestly, all of us could probably go on for hours explaining to friends and colleagues how crucial it is to have a product that is as close to 100% secure as possible.
Adding 1000 features won't help after the first security breach. Everything in life has a replacement, especially in this start-up age.
Listen: Who uses the product? Sally uses it, and if Sally has something to say you better clean your ears first. John, he is just some guy on Twitter with 100 followers tweeting that the field of "rainbows" is missing unicorns. Guess what? Listen to John.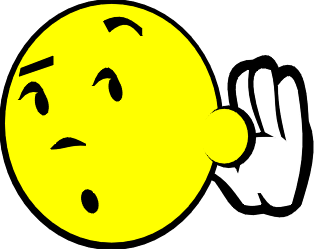 Let me be clear, there is a difference between listening and doing. The point at hand is to listen. Listen to what is being said about your brand and field/niche. Listen to criticism in a professional manner. By listening to those around you, not only can you develop a terrific skill (listening), but also work with the team and those that offered a piece of their mind to decide if you'll act on what has been said. In addition, by hearing one thing, you can take it in another direction. Example: If someone told Facebook that the ads were too small, now Facebook listens and looks to either make them bigger or take that advice in another direction: video ads.
Finish what you start: If you start an update or creating a feature finish it, unless it is detrimental to the company/product itself. In general, the point at hand is that it is very unproductive to jump from one responsibility to another without finishing one before.
Momentum is something that is built up over time, and even if it is not felt, when developing there is a form of momentum in the air. Sometimes it'll be stronger than other times, but there is always momentum (you just have to be positive (easier said than done)).
Schedule: This is directly connected to the previous tip (finish what you start). Having a schedule makes it easier to accomplish tasks, and hopefully also in a timely manner. Does having a schedule mean that it is a holy book that you can't be flexible with? No it is not the same thing. The schedule should be respected, and not treated like paper that can be changed every second. A steady balance of commitment and flexibility can help anyone using a schedule manage it efficiently in order to get the most out of it. Like listening, being flexible is a skill that anyone should want to acquire.
The Team: If you are working alone, then obviously this is a bit less relevant, but still can be used if you collaborate with others.
Friendship is great, but not the cornerstone to building a product development team. The team is like any connection a relationship, and every successful relationship has a "click" that drives success/happiness. When building the team consider the following tips:
Opposites attract, but taking 2 extreme opposites can lead to disaster.
When does each member do his/her best work? Will the team work together at the same time?
Does the team have a pessimist, optimist, monotone character, and a creative guru? Balance is an important key (which takes us back to the first point "opposites") to creating a team that will get the job done.
There is much more. Obviously when you think of what is important to product development, other than what's listed and costs, you can probably add that…